What is Cloud in general and what solutions does it offer in banking?
First of all, Cloud has nothing to do with good or bad weather. Cloud is the new way of providing the latest technology and services to its users in a centralized way. 
But let's think back a bit on our personal lives, since there are plenty of examples how we're already using Cloud. 
In the past, every individual and every company were using their local infrastructure and local software for their needs and requirements in IT. You can compare this with storing your family and private pictures on an external hard disk on your computers in the past, which were not connected to the internet, to the public world. We kept storing but couldn't share with others or increase the disk space easily. We had to buy a hard disk with bigger storage space and show the pictures on our computers. 
 Today, most of us are using cloud services in our private lives. We are using SKYPE or Viber or Whatsapp for sharing information and pictures and to talk with others around the Globe.
 We are using Dropbox or Google Documents or Microsoft 365 for sharing data, storing information, and interacting with the public world, all over the internet from anywhere in the world, at any time. Majority of these services are even free of charge for us.
 So, all of these examples are actually cloud computing in general.
Cloud is a centralized way of providing solutions and services to Consumers and Companies over the internet. Fast, simple, secure and reliable.
What does that mean for banking?
Cloud supports Banks in providing their digital services in a simpler, more engaging and reliable way to their Customers – to Consumers, to SMEs or bigger Corporates. 
 Digital Banking Cloud Services range in banking is, meanwhile, quite extensive – from Infrastructure/databases to core banking applications and digital engagement and automation platforms such as NF Innova's iBanking and Fintense.
Advantages of Digital Banking Platforms:
Banking anywhere – internet & mobile banking applications

Account opening fully online within minutes

Online loan origination within minutes

–

no branch visit required, receive cash on account

Personal finance advisory – Advise and Support how to smartly save and invest money


Payments on the go, visualized payments such as Augmented & Virtual Reality etc.
All these advantages are supporting our daily lives!
Digital Banking in the Cloud is adding value to Consumers, Users but does it also help and increase value for Banks?
YES, it does!
Cloud significantly accelerates the process of digitalization of banks. This is important because:
Banks are challenged since they have to care a lot about security, compliance and regulations when offering their products and services to their Customers, which is a complex and time consuming part. It is not easy for historically siloed and decentralized IT teams to focus on time to market and innovation.
The advantage of Banking in the Cloud is that banks focus on their customers' needs and personalized offerings to increase the value for their Customers. Usually, Digital Banking in the Cloud is provided through partnership with Software and Service vendors in those fields.
In addition, Cloud is decreasing these efforts – since Cloud Applications are managed by these experts, regularly updated with new features and provided as a "service model" (hassle free for the bank).
Banks can fully focus on the design and implementation of new Products & Services for their Customers – they can take better care of their core business and values without being too much distracted with underlying IT requirements.
In addition, Cloud or Software as a Service provides guaranteed constant, regular functional improvements and enhancements of their applications, which means that banks will improve their offering frequently.

In a nutshell – Digital Banking in the Cloud is enabling:
Faster Time to Market of new initiatives – Faster value for Clients
Risk of failure or delays is reduced due to ready-made applications
Banks can focus on Innovation and Customer Value Creation
It is clear that the digitalisation of banking services has been a leading trend in this sector in recent years. Many banks, especially in Central and Eastern Europe, are still lagging behind and do not offer a wide range of services in this segment. Will they be able to resist these changes for a long time to come?
Cloud acceptance is globally progressing with different speed, Cloud/SaaS adoption varies according to region.
New Frontier has been dealing with Cloud since the very beginning, we started a CEE partnership with one of the Cloud Leaders from the USA in 2010. Back then it was predicted that Cloud enrollment will be fast in CEE – we expected that CEE would be fully Cloud ready by 2015, however due to different reasons, we were wrong.
Cloud requires local and regional regulations to be adjusted, because of centralized data storage (sometimes data is stored outside the home country) and after all compliance topics are clarified, Cloud needs to be aligned with Bank's IT strategy.
We see that demand and interest for Cloud in CEE region is fast-growing, there is not a bank which isn't exploring or already implementing initiatives for Cloud and every financial institution following a clear Cloud Strategy with value creating Cloud Application (SaaS) is just a matter of time. We're very much looking forward to that.
Is Digital Banking in the Cloud Secure?
Cloud & Digital Banking services primary goal is to be secure and reliable. Therefore, a big set of international standards have been introduced to make CLOUD/SAAS securely used and offered to the public.
There are standards such as:
Encrypted communication between your phone / computer and the bank –> IPSEC or SSL or TLS (Transport Layer Security)
Data Governance – Securing data and information when stored centralized -> e.g. ISO 27000, 27002
Application Security through FIREWALLS
Identify & Access Management -> Digital and Physical
and many more.
NF Innova is fully focusing on enabling these security services along our technology stack and we are a strong believer that CLOUD is much more secure and reliable than any local digital service by default.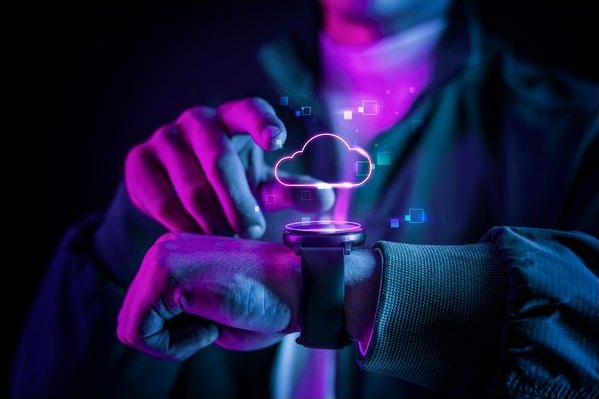 THAT'S WHAT WE KNOW FROM HISTORY AND EXPERIENCE
Knowing our Fintense solution, which is providing Digital Banking Services out of the box, fully technical ready and secured for Cloud and deployed in cooperation with leading Cloud infrastructure providers such as Amazon and Microsoft, we are truly convinced of all the benefits we can offer and realize for our Customers!
Get in touch with us to learn more about Fintense and how we can move your Bank into the Cloud Future!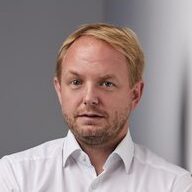 Gregor Bierent
Chief Executive Officer