Prestigious Finovate Europe conference
We are pleased to announce that our company will once again participate in the prestigious Finovate Europe conference.
Exactly three years ago, we took part in Finovate, and not only that, we have won!
NF Innova and Raiffeisen Bank Serbia have won "The Best Consumer Lending Platform for loan product "iKeš" Finovate Award in 2020. This banking solution won an award in the competition for the best global digital and technology innovations.
We are especially proud of the fact that we went up against such strong competition such as an American company whose value exceeds 5 billion dollars, a successful company from Australia and Earnest private Loans and won.
'iKeš' is a revolutionary loan product, it is a loan entirely processed and disbursed online and available to all citizens, even to those who are not clients of Raiffeisen bank.
Augmented Reality Personal Finance Management
Now the 2023 NF Innova takes a step further. We will present Augmented Reality Personal Finance Management! We will simplify visualizing and understanding spending behavior for digital banking customers.
Digital banking in 2023 is expected to be more advanced, secure, and user-friendly, with a greater focus on customer experience and open banking.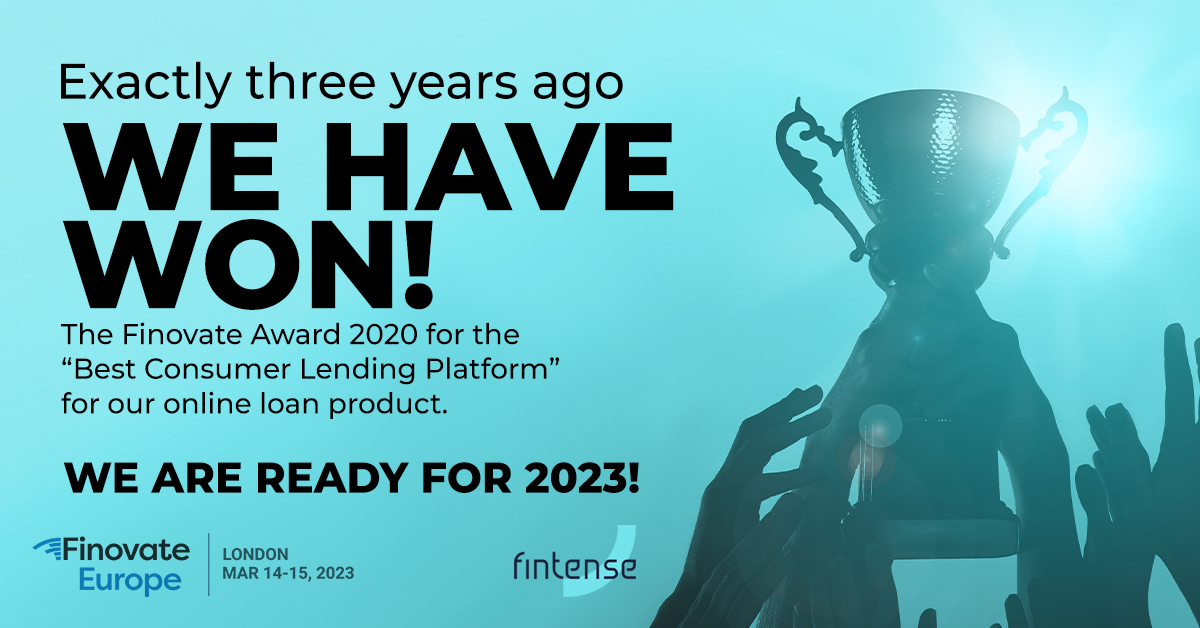 Augmented reality will create more engaging and immersive digital banking experiences.
As a leader in digital banking, with vast experience working with numerous banks, we deeply understand the rapid pace at which digital banking is advancing and changing.
Traditional banks continue to face pressure to innovate and adapt to remain competitive.
We are committed to helping our clients to stay ahead of the competition and continue to thrive in the digital banking environment.
How?
Fintense!
Fintense is cloud-based digital banking platform, which now enables banks to launch their online banking services in weeks.
Stay tuned …
Be with us on 14.3. in London!