Welcome!
Since May, several colleagues have joined our company.
Please warmly welcome them and invite them for coffee and chat (in the office or online, whatever you prefer)!
They introduced themselves to us by answering a few simple questions, so that we could get to know them better.
Bahrain Open Banking Competition 2022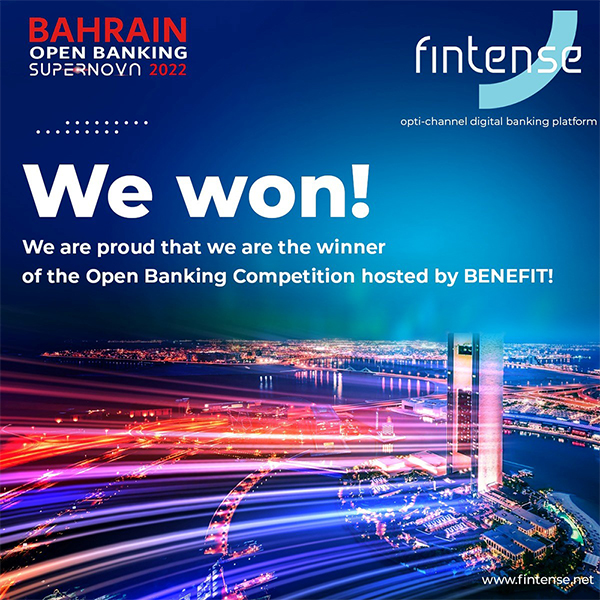 🏆 Once again we showed how good we are. We entered the competition and stood side by side with the big players in the industry and we won.
The experience in Bahrain is very significant and opens many doors for us. Our presale team managed to explain why our solution is better than others in just 5 minutes!
Most reliable and innovative partner for iKes PaaS award
Nikola Ždero, who has invaluable experience and meticulousness in his work and management, once again together with his team, brought us great success by winning the award at a joint workshop in Istanbul with Raiffeisen International.
Congratulations!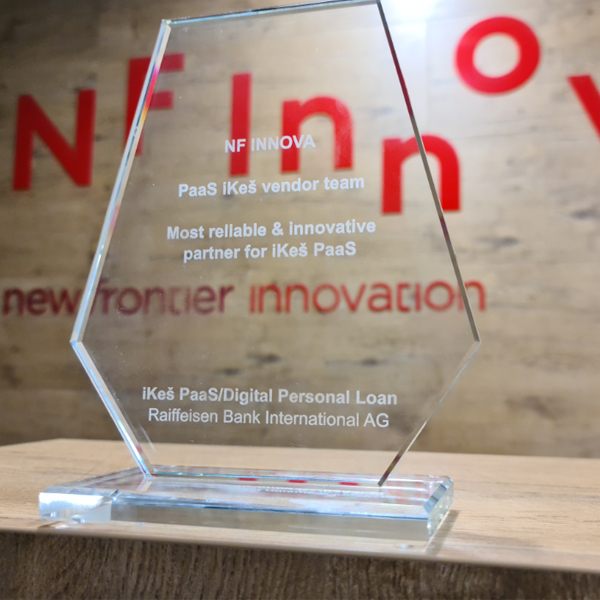 An interview with our Gregor Bierent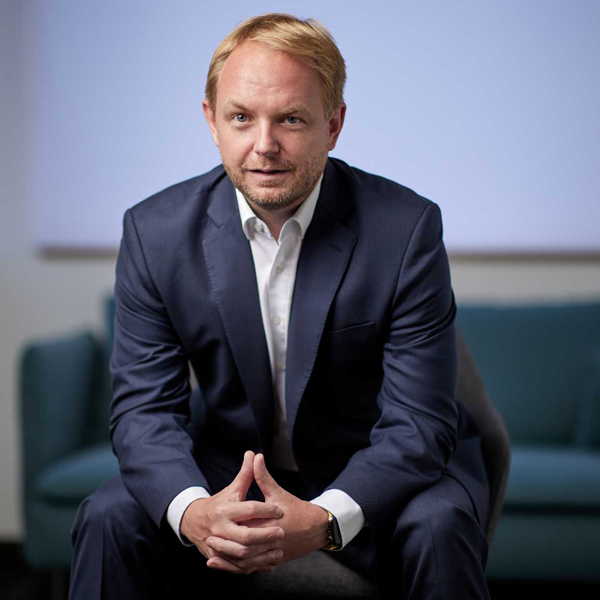 Gregor gave a great interview in which he talked about the future of banking, about key challenges and cloud technology in banking transformation and many other topics. You can read it on the link, if you didn't have the chance so far.
Switching from waterfall to agile in digital banking
How have the trends of project management as well as software development methodology changed in the last couple of years?
Read about it in the blog written by Dijana Drobnjak.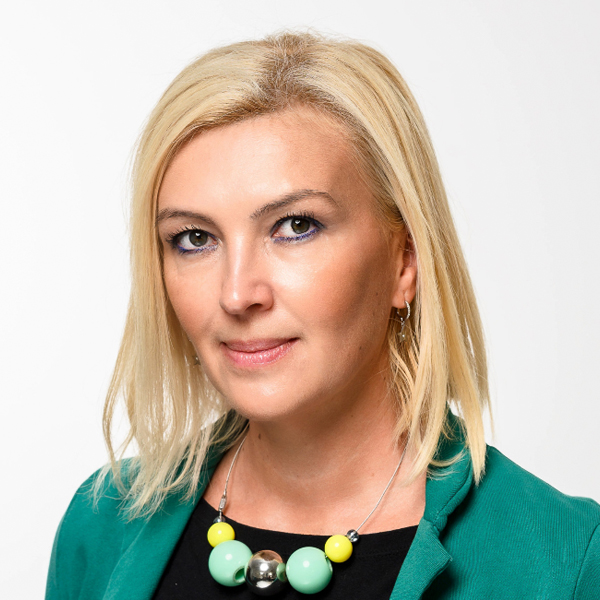 In the past 6 months, we completed the OTP Upgrade Retail V4 solutions with the new Fintense design, after which we continued the further development of the Retail platform with an Agile dedicated team, which continued to create new functionalities.
AIK Bank successfully acquired SBER Bank Serbia and chose our Retail solution for the new unified bank. We are currently working on the Upgrade Retail solution, which should be completed in January 2023, and the merger of the two banks is expected in mid-February 2023.
 Raiffeisen Bank Albania continued to deliver a lot of new improvements and functionality for both solutions, Retail and Corporate. In addition to new functionalities, the solution is being migrated to the Cloud, and testing of the Single Sign On solution is underway, which is expected to become a group Raiffeisen solution.
We finished the Raiffeisen Corporate Upgrade project, together with introducing couple of new functionalities, the biggest one in integration with DMS (Document Management System) for files used in Foreign payments
With Raiffeisen Banka Kosovo, we continue with Upgrading solution to V4 version. In parallel, the bank was working on upgrading Core solutions, which further slowed down upgrade activities. We expect a release in Q1, which will complete the final upgrade to the V4 version of the solution.
We had several demanding deployments in APS Malta and RBAL and brought many changes, among others:
•
Credit cards and Salary file upload in APS
First 2 sprints of APS Agile team
Complete redesign of all Online products in RBAL
Account opening and Debit card opening in RBAL Corporate
•
With APS Bank, we have also established an Agile dedicated team that is in charge of improvements and further development of the solution.
We are very proud to announce that NF Innova together with Raiffeisen International has successfully launched iKes application, for the very first time hosted on AWS cloud environment and build on microservices and multi-tenant architecture. Currently three Raiffeisen network banks (Raiffeisen Kosovo, Raiffeisen Bosnia and Raiffeisen Albania) are up and running on production environment, which hopefully will grow with additional network units in 2023.
Within this year, Sales and Operation Sector promoted another 2 Team Leaders.
Marko Gluščević has been promoted to Team Leader for Test Department and Nikola Nikolić has been promoted into Team Leader for Support Departments.
In the past period, Marko and Nikola shown excellent results in proactive approach and fast learning, and with their additional commitment, we truly believe that they can improve Test and Support departments to the next level.
Together with Dijana and Nenad, Marko and Nikola with their proactive and professional approach, as well as with a team spirit, they will improve the efficiency and help the company for further growth.
We would like to remind everyone of one of the most crucial segments in the work of financial applications and that is Security. Working with finances and bank processes requires very high level of Security measures and we are proud to say that our standards are extremely high. Our Security has been built and maintained by our Security Expert Zoran Milanov for years and we have separated this team from MW team couple of years ago so that we could put more focus on Security innovations and measures. Zoran is dedicated to finding solutions aligned with highest Security standards which we must implement in our process. We also want to expand this team and share the knowledge for which purpose Dušan Vuković has been involved in activities around this team for several months.

Mayor project for this year is related to the change of the platform architecture and we were very busy with migrating to the Microservice model. During this process we have introduced many improvements, from both tech and CI/CD side. More detail will be presented in January, when we plan to organize first "pizza break" workshop with all of you.
We encourage all colleagues to be part of creative team by sharing their ideas for platform improvement. Through joint innovative process and Design Thinking principles every idea will be assessed and enhanced. One of the first outcomes from this process is Receipt Scanning module that is already in the implementation for one of the clients.
New PFM module with Saving goals is released this year and had its first implementation in OTP.
Product team has also introduced transparent process for creating Product Backlog.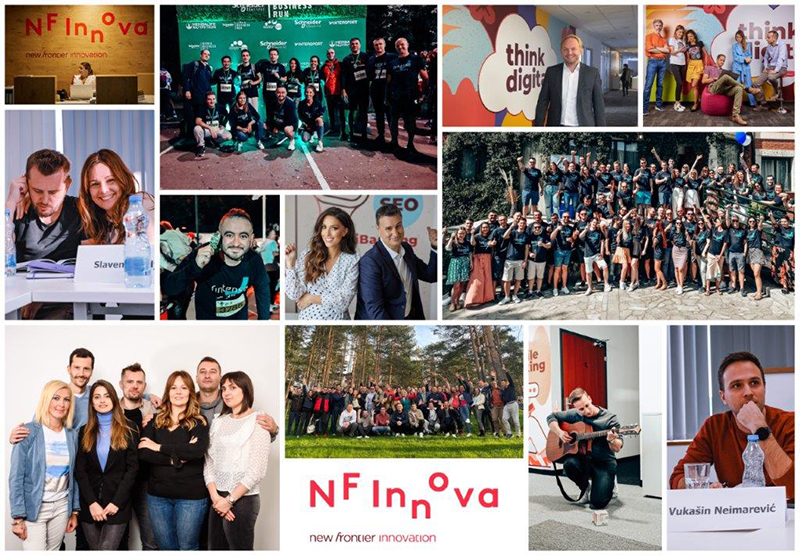 NFI All-Hands Meeting - Year End
Don't forget, we have the All-Hands meeting to update you on our achievements 2022 and share the outlook for 2023. 
See you in the office on Tuesday, 24.01.2022. – start 15:00h.

Dear colleagues,
At the end of this year, we would like to thank you for your hard work, joint commitment and team spirit. Coworkers like you make work so much easier and the workplace so much friendlier. Enjoy Holiday Season with all your family and friends. We wish you health and happiness, and much success in all areas of life in the upcoming year 2023!