In the last few years, the financial sector has continued to experience rapid transformation as a result of digital opportunities that are changing the way clients interact with financial services. Instead of continuing to rely on existing organizational structures, banks are largely adopting technology and business processes that can adapt to increased customer expectations. Covid has significantly accelerated this transformation process.
More and more businesses are honing in on a customer centric approach. There even exists a model for defining and planning a company's customer centricity. A customer centric business model can enhance customer satisfaction, retain customers, bring in new ones, and boost sales. With customer centricity, you begin by understanding your customer's needs, desires, and expectations, and then frame your products, services, and campaigns to suit your customers' needs.
Agile has proven to be the methodology that can best address this.
For smaller projects where the requirements are precisely and clearly defined, as well as how we will implement the request, we can keep the waterfall methodology. Waterfall is a great process for the on-time delivery of established products, or meeting clearly defined needs. It proved to be the best option here because we have a clear picture of the duration of the project, the number of people we need in the development of functionality, and the number of costs. Scope is clearly defined without changes. Delivery here is short. However, the number of such requests is decreasing.
Now, the trend is to be ready for changes, to react quickly, and deliver services quickly. The financial industry has at long last adopted a customer-first mindset; business leaders in the field are increasingly recognizing that any discussion about software development decisions must start and end with the customer experience vs internal considerations. The Waterfall methodology is not applicable here.
In the last few years, the trend of project management as well as software development methodology has changed. Trends show how the two most famous methodologies are listed in the last 5 years.
Why Agile?
It's important to realize that digital transformation isn't just about providing customers with online banking. There are countless large retailers and other businesses that already fell prey to high tech intruders. They had also made their own valiant (but late) efforts to digitize with an online presence.
"A key agent for digital transformation in banking is for these organizations to embrace agile methodology," says Jennifer Borchardt, Director of Omnichannel Experience & Strategy at U.S. Bank.
Agility is the most important means of implementation for digital transformation," says a report by McKinsey & Company. McKinsey says that agile methodologies can increase product development speed and decision efficiency by five times.
Speed and adaptability are trends in modern business, but also necessary conditions. If you want to take the lead, you have to be fast and flexible.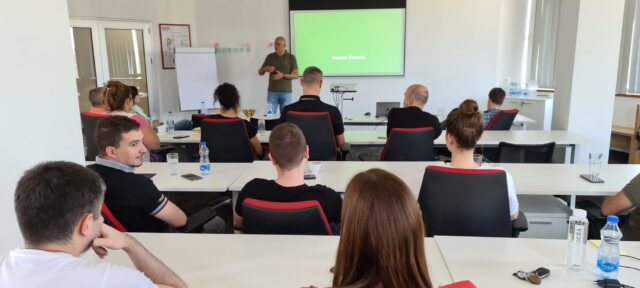 Agile in digital banking projects
The answer is both simple and complex to address. The main reason is that change in the industry has been accelerating, which requires banks to make very quick changes to their priorities and operating processes. The banking industry is also digitizing very quickly, which is causing many financial institutions to have to compete with pure digital players. Further, banks have grown quite complex and functionally isolated, especially amid regulatory changes and the diversity of channels. By adopting agile methodology, organizational processes are simplified and more accountability is created at the front-line level.
The requirement of the banking sectors for frequent and fast changes within digital channels has helped us to choose Agile as the best option in the development, implementation and upgrade of our solution.
Now, we can respond to many requests much faster, we have improved the quality of our product and increased customer satisfaction while shortening the delivery time. All team members are involved throughout the project. Short daily meetings allow us to react the moment a problem arises, instead of finding out about it only at the very end, when it is difficult or almost impossible to change anything. Responsibility for their part of the job as well as freedom in decision-making has enabled team members to present their ideas, show creativity in their work, and feel that the performance of all team members is equally important. Working on sprints has influenced us to significantly improve the quality of deliveries and to have faster or more frequent deliveries.
What the banks get with Agile?
One key principle of agile methodology is that it concentrates on meeting clients' requirements rather than only making products and back-end technologies. Enhancing consumer knowledge through every touchpoint is the number one preference.
Banks hold a solid competitive choice when it comes to the bottom, opportunity, and personal level of the consumer data they hold. Harnessing strong analytics, Agile allows the swift and resilient development of treatments that use such data. This system assists in engaging with and serving clients with more innovative results — at important times in customer journeys and life experiences. Continuously building and improving such customer-focused products will encourage banks to prove that they know their clients, that they are aware of their requirements, and that they are able to  recommend the most suitable offers at the best time.
The iterative method that is the hallmark of Agile allows faster development of and change to digital banking programs in acknowledgment to consumer demand.
With Agile, banks get the opportunity to actively participate in the development of services, as well as to monitor their development and implementation. Deliveries are significantly shorter and the quality of delivery is better. Most importantly, this methodology has enabled them to react faster to changes and to promptly offer new services to their clients.
Teamwork, involving cross-functional teams on both sides, has become a key part of the application of the Agile methodology, feedback has become an integral part of  work on all sides, and thus increased mutual trust.
Leap to Agile with Fintense 
Our out of the box solution Fintense has been fully developed using Agile methodology.
We identify all the necessary functionalities expected by an embanking client as well as the problems and expectations of our clients implemented in them.
This methodology helps us have (with this product):
fast delivery – 3 months
easy implementation
flexible solution
done in the cloud
easy to integrate with other systems
constantly and quickly improve our solution.
Agile has enabled Fintense to follow the trend with Microservice & Cloud We include them in development and improvement and give banks a better chance to focus on innovating and optimizing their products and services towards their customers and be competitive in the market.
We did the research for the period since Covid started the benefit we get with Agile is shown by our results in the picture below.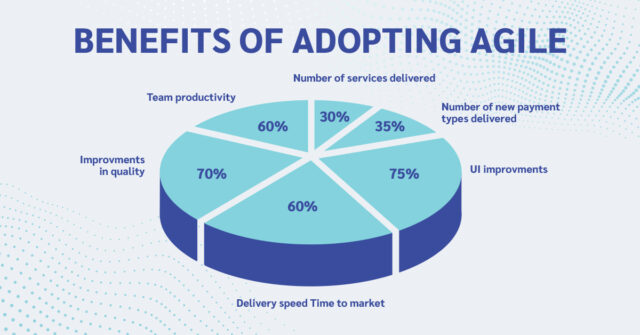 IMPROVEMENTS
If you want us to share with you the experience we acquired in applying this methodology to our projects, feel free to contact us. We will be happy to answer all of your questions and comments.
On our website, you can find everything about our Fintense product, as well as the products we have implemented in foreign and domestic banks.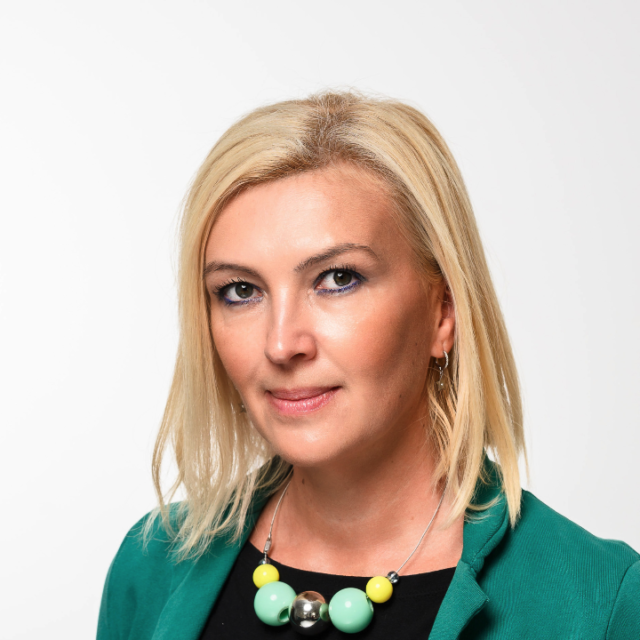 Dijana Drobnjak
PMO Team Leader