Exciting News! NF Innova is delighted to share a pivotal development – a valuable strategic partnership has been established with the esteemed company, Promon.
Seamless and exceptional digital banking experience
As you already know, our FINTENSE Digital Banking platform is an all-encompassing solution tailored to meet all your banking needs. At NF Innova, we remain committed to being at the forefront of the industry, and our collaborations are exclusively reserved for the finest companies. Promon, with its stellar reputation for excellence, perfectly aligns with our vision.
Promon is the leader in proactive mobile app security. It exists to make the world a little bit safer, one app at a time. Since 2006, some of the world's most impactful companies have trusted Promon to secure their mobile apps. Today, more than 1 billion people use a Promon-protected app. Promon is headquartered in Oslo, Norway with offices throughout the globe.
"At Promon, we're proud to announce our partnership with NF Innova. In the age of digital banking, safeguarding user privacy and securing financial transactions is no easy task. We look forward to working closely with NF Innova to ensure that those using the FINTENSE platform can conduct their financial activities with confidence and peace of mind. This collaboration aligns perfectly with our mission to make the world safer, one app at a time, by providing robust security solutions that businesses can rely on in an increasingly complex online environment."
Antal Molnar
Sales Director CEE Region Promon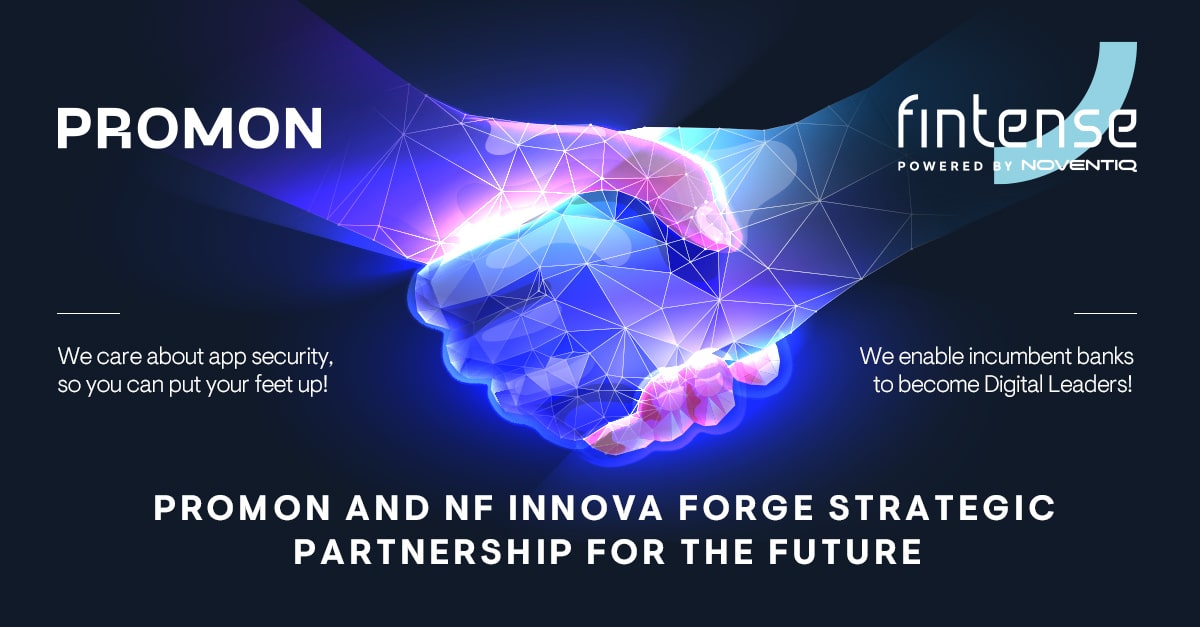 The safety and security of our valued customers, as well as yours, are of utmost importance to us. Through the integration of Promon's state-of-the-art technology, we reinforce a highly secure environment for your end-users. This means they can make the most of the opportunities offered by the FINTENSE platform.
This strategic alliance ensures a seamless and exceptional digital banking experience, instilling confidence in a more secure future. Together, we eagerly anticipate reaching even greater heights of success, empowered by our strong partnership.
With FINTENSE, our unwavering commitment lies in empowering financial institutions throughout their digital transformation journeys. Our ultimate goal is to deliver fully seamless and personalized experiences to their valued end-users. In this ever-evolving landscape, safeguarding security stands tall as one of our paramount strategic priorities. As a digital banking platform solution provider, we understand the criticality of implementing robust security management and mitigation measures. That's why we proudly partner with the esteemed company, Promon, renowned for its cutting-edge technology and premium solutions. Together, we forge a fortified path toward a future of trust and excellence.
Milan Pištalo
Sales Director NF Innova