NF Innova was crowned the winner of the BENEFIT Consumer Lending challenge.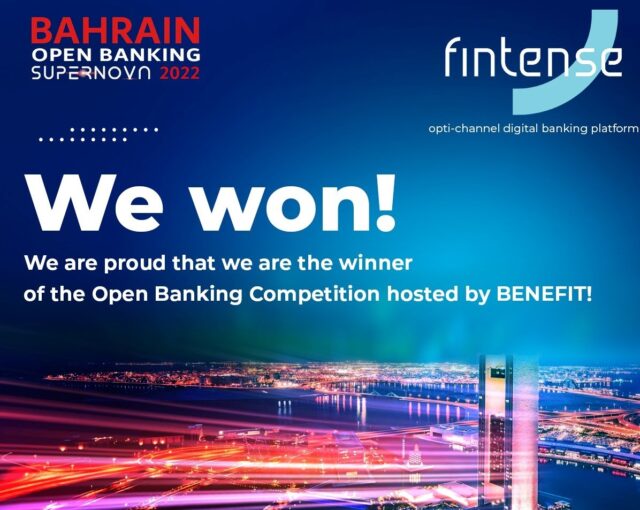 The challenge posted by BENEFIT was that Consumer Lending in Bahrain is competitive, thus many borrowers tend to borrow from multiple banks to consolidate their debts into one loan and the process of loans settlement and buyout between banks is still manual and time consuming. How could this process be optimized utilizing open banking APIs to solve this issue?
In a live demo NF Innova showcased its digital banking platform Fintense to the judges – composed of senior members of Bahrain Central Bank as well as BENEFIT – and demonstrated how the consumer can find the perfect loan offer from several banks on the platform – utilizing its embedded open banking API -, then selects the most appropriate offer and apply for it instantly. The entire online loan application from start to finish – including KYC and salary verification – only takes several minutes and at the end of the process the money is disbursed instantly to the consumer's bank account.
Fintense is already live in over 20 banks in Europe and the workflow demonstrated during the competition is already live in many banks where even "new-to-bank" customers can get a cash loan in only 15 minutes without ever having to visit a branch. Raiffeisen Banking International Group uses Fintense platform to power its online cash loan offering called "iCash" since 2019.
If you would like to know more visit https://www.fintense.net/